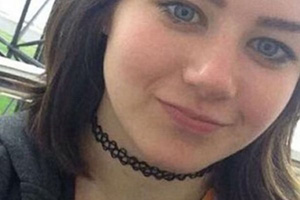 Kali Jade Bookey, 14, or New Richmond, Wisconsin, was charged with slashing the throat of her brother's 15-year-old girlfriend last week.
Bookey rode her bicycle to the victim's home at 6:30 a.m. and attacked the girl while she was sleeping. Bookey described herself as "psychopath and crazy" according to a criminal complaint, and said that the victim would be her "first kill."
Wisconsin teen slashed throat of brother's girlfriend, told her she would be her 'first kill,' on NYDailyNews.com.
Story suggested by a Lovefraud reader.