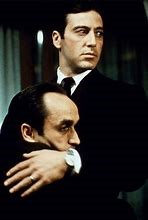 By Joanie Bentz, B.S., M.Ed BSC/MT
While engaged the struggle with toxic people, I kept a subconscious diary of behaviors, words, movements and facial expressions for various types of sociopaths that I encountered in my life.
Perhaps you have observed the polar opposite of my top 16 list. Maybe you have some more you would like to add? Please feel free to comment below.
1 . They are binge-watchers of shows/movies about sociopaths, psychopaths and oversexed women.
Some examples: Dexter, Sherlock, The Godfather, Sex and the City, Breaking Bad. You get the idea. These programs glorify their disorder. I believe it validates their behaviors. Perhaps they are picking up on new ideas on how to control the scapegoats and find more effective ways of keeping them under control.
2. They dump unwanted, used items on you, without asking.
No, they have no desire in knowing if you would like to have their collectible Pez dispensers. They do not serve the narcissistic anymore, so you, the target, are the one who must own them now. Anything they don't want, expect them to call you and tell you they have something for you. Makes them look like the unselfish giver. Oh, and if you refuse, you are considered ungrateful and they may not connect with you again for weeks as a punishment for your inconsideration. Yay!
3. They are addicts.
Narcissism goes hand in hand with addiction. Narcs are addicted to the cycle of attaining supply, whether that be emotional, financial, sexual. Although addictions in general are awful, their addiction to chaos, gossip, and drama is quite common and keeps their target in a state of hypervigilance.
4. They turn every family event into "happy hour."
Does the ringleader recruit the flying monkeys and encourage heavy drinking at all get-togethers, regardless of the occasion or the impression it gives to children? No one comes between them and their party hearty mindset!
5. They have to run the show.
Don't expect to have any say when the narcissist is planning for a special occasion. Your opinion means nothing, because they need to have their hand in every detail. They must appear perfectly organized and focused, so you look like the complete slouch. And you better not have an idea first- they will rush to silence your creativity immediately!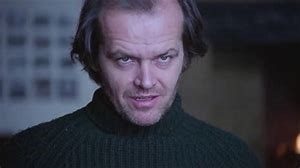 6. They stare at you like a boa preparing to eat its next meal.
The predatory stare comes and goes, but is especially prominent when they are sizing you up for an abuse session. Let the trashing commence!
7. They call everyone who threatens their false self a "whack job."
These individuals do not like to be challenged in any way. So, if you go against their disordered mindset, it won't be long before YOU are the one being pegged as a bit "pixelated."
8. They overdo the "Oh My God's."
So much that you begin to believe they have quite the camaraderie with the Big Guy. Maybe this is a subconscious plea for heavenly help. Not that they would ever ask for Divine intervention, or psychiatric intervention for that matter.
9. They are hyper when you, the target, are around.
You make them feel uncomfortable. Watch as they jump and down from their chair and go on tangents about the same old topics.
10. Cleaning is their only hobby.
They clean their house so much that perhaps they are attempting to sanitize their soul.
11. They do not want to communicate in person.
When you are on to them, they hide behind texting and email. The pathological shame rises up, because they are completely aware that they have abused you in so many different ways. Nothing will get resolved on the phone or in person. Or through any other means.
12. They disregard someone else's well-being.
Sure, they may appear as the quintessential nurse or caretaker, but they really don't care about another person's health struggles. They want you to shut up and be a good sick person. Except when they are not well. Then you are expected to be sitting on the edge of your chair listening to every detail of their doctor visit.
13. They hate old people.
Senior Citizens remind them of their mortality, so they have a lot of contempt for them. In addition, narcissists are impatient by nature, wanting everything YESTERDAY. The fact that older individuals think, talk, move and drive slower causes their mask to slip immediately!
14. They live in the past.
You are amazed that they are still rockin' — in their own minds — those Guess jeans! And the hairstyle is still the same. And the conversation about that Rolling Stones concert they attended in 1980.
15. They will make a meal you can't eat.
So, you say you are allergic to shellfish? The narcissist will be happy to make you a nice dish of mussels and linguine!
16. They always wear the same color.
Black, black and blacker. I think grey counts, but it may be too light to reflect the malignant darkness they harbor on the inside!