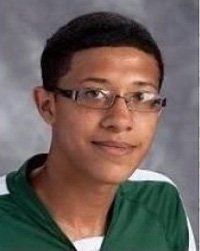 Philip Chism, of Danvers, Mass., was 14 years old when he allegedly raped and murdered his math teacher, Colleen Ritzer.
Jury selection was supposed to begin in the trial. But Chism refused to enter the courtroom, banging his head against the floor and saying he was hearing voices, according to CBS News.
The judge ordered a mental evaluation. Prosecutors, however, believe Chism is faking it to avoid trial.
Teen charged with killing Danvers teacher to undergo evaluation, on Boston.CBSlocal.com.
Chilling interview with alleged teen killer, rapist, told cops 'I became the teacher' after cold-blooded murder, on NYDailyNews.com.