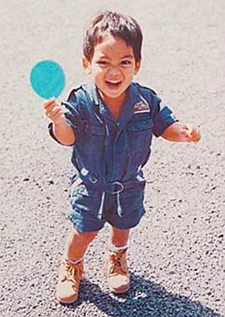 Peter Kema Jr. of Hawaii was six years old when he disappeared back in 1997. Finally, 19 years later, his parents have been arrested and charged with his murder.
Peter Kema, 45, and his wife, Jaylin, 46, were arrested on Thursday, April 28 on the Big Island of Hawaii.
The child, called "Peter Boy," disappeared sometime in the late spring or early summer of 1997. He wasn't reported missing until the following January.
Peter Boy and his siblings had been physically abused their entire lives. Yet child welfare authorities returned the children to their abusive parents.
Parents in custody for death of 'Peter Boy,' on HawaiiTribune-Herald.com.
Story submitted by a Lovefraud reader.