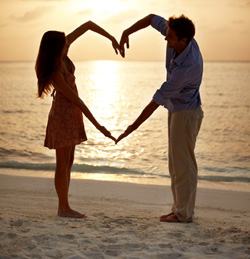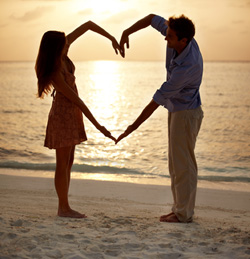 Are you experiencing endless self-doubt and frequent hopelessness about ever having the loving, trusting and fulfilling relationship that you want and deserve?
You don't have to live that way! Learn how to thrive not just survive!
If you are experiencing pain and uncertainty in your love life a likely result after an involvement with a sociopath then you're not going to want to miss the free virtual event Heartache To Bliss — 21 Experts Reveal How to Reinvent Your Love Life.
This is a series of 21 free daily tele-seminars, from July 1, 2014 through July 21, 2014. Each tele-seminar is an interview with a different relationship expert.
I'm one of the experts. I explain the "Red Flags of Lovefraud."
But you may already know them. So if you feel like you've recovered enough to dip your toe into the dating pool, you'll have the opportunity to hear other experts who will provide you with a treasure-trove of practical tips and tools that will take your dream of a healthy relationship from impossible to totally possible.
Great things can happen as you begin using what you are about to learn!
This is an opportunity to learn from 21 passionate relationship experts covering the most critical areas of successful and fulfilling relationships"¦ and it all takes place over 21 transformational days — for free. Register now to guarantee your space in this life changing event.
Take control of your love lifeӬand guarantee your spot now by registering here:
Heartache To Bliss — 21 Experts Reveal How to Reinvent Your Love Life