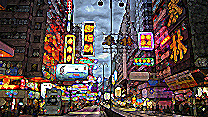 British citizen Rurik George Caton Jutting, 29, a former Bank of America Merrill Lynch banker living in Hong Kong's nightlife district, was arrested in his luxury apartment and charged with the murder of two Indonesian women, according to Hong Kong police.
The usually safe city, especially in the financial district, was buzzing with the news of the arrest some comparing this true story to the 1991 book, American Psycho.
Banker charged with 2 Hong Kong murders in case echoing 'American Psycho,' from FoxNews.com.