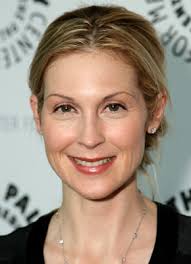 Kelly Rutherford, who starred in the TV show Gossip Girl, has lost her court battle to bring her American-born children home from France.
She was married to Daniel Giersch, a German businessman. Suspecting that he was cheating on her, Kelly filed for divorce.
Then, Giersch's visa to live in the United States was revoked. The New York Post reported that because he sold $5.5 million in real estate without paying taxes, and engaged in visa fraud.
In a ruling that Dan Abrams, ABC News legal consultant, called "one of the worst custody decisions ever," Judge Theresa Beaudet of California Superior Court in Los Angeles ruled that the children should live with their father in France, because he is not allowed into the United States.
Kelly Rutherford appealed the decision to federal court, which declined to step in.
Kelly Rutherford on custody loss: 'Everyone knows it's not right,' on ABCnews.go.com.
Two American kids shipped to France in one of the worst custody decisions. Ever., on ABCNews.go.com.