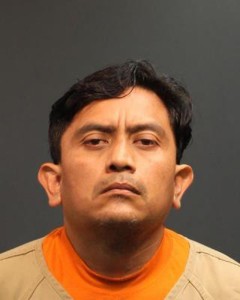 According to the Santa Ana Police Department, in 2004, Isidro Garcia, 41, of Santa Ana, California kidnapped his girlfriend's daughter, who was 15 years old at the time. For 10 years he has held her captive through psychological manipulation, abusing her mentally and sexually and forcing her to marry him and bear his child.
The woman, who is 25 years old now, found her sister on Facebook and came forward to tell her story to police.
Garcia was charged with rape and kidnapping.
Isidro Garcia charged in decade-long kidnapping, forced marriage, on Newsweek.com.