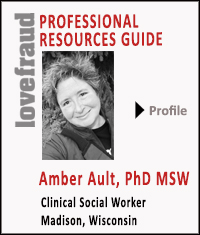 When people contact me whether locally or from someplace else in the world — it's because they are hurting over a toxic relationship and need relief. In addition to needing help and healing and support and guidance around their difficult relationship with a person who may have a personality disorder, they usually have questions like these:
Am I seeing my partner clearly?
How can I make sense of what is happening here?
If my partner has a personality disorder, can it get better? Can I help them get better?
What do I need to know about personality disorders?
How could they have a disorder if they were so wonderful to me at the beginning? Doesn't that mean they just don't love me anymore?
Do they know they are manipulating me, or is this all unintentional?
How can I interact with them in ways that make the situation better for me?
So, in addition to seeking help for their specific situation, most of my clients want to learn about personality disorders as a subject matter. As a teacher, I love that! And: that's a lot to absorb, especially in a coaching session when a relationship situation has come to a crisis.
I asked myself how might I cover that material for people outside of one-on-one coaching, and the answer I came up with is to offer a tele-course called The Rollercoaster Relationship Recovery Seminar and Support Group.
In this course, which people can join from anywhere in the US, we'll learn about personality disorders, the dynamics that come up in toxic relationships (such as being manipulated by the partner's victim story), skills that people can use to take care of themselves when someone in their life has behaviors that are antisocial or narcissistic or considered to reflect "Borderline Personality Disorder," and ways of thinking about continuing in these relationships or letting them go. In each class meeting, I'll offer educational material and skills training, and give students opportunities to ask questions and receive support.
The tele-seminar will include five meetings, and starts Tuesday, January 26, 2016 at 8:15 Central Standard Time in the US.
For more information and to register, please go to amberault.com