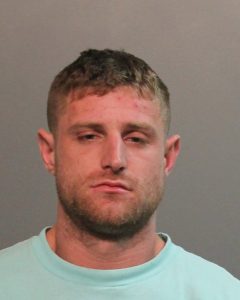 Andrew MacCormack, 29, of Revere, Massachusetts, has been charged in the murder of his wife, Vanessa. She suffered "blunt trauma to her face, slash and stab wounds on her neck, signs of manual strangulation and suffocation," according to the Suffolk County assistant district attorney.
Authorities believe the couple's one-year-old daughter was home at the time of the murder. They say MacCormack took the baby with him when he went to buy cocaine.
Vanessa had recently texted to her husband that she was going to sell their house and file for divorce. MacCormack replied that he would not sign anything to sell the house or get divorced.
MacCormack is being held in jail without bond.
Prosecutor: Man killed wife, bleached house, brought baby to buy coke, on BostonHerald.com.
Story suggested by a Lovefraud reader.