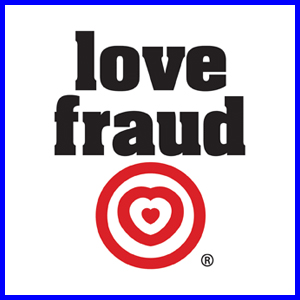 Now, it's easier than ever to find what Lovefraud has to offer you! Check out our new home pages:
With our new home page and architectural structure, our features are readily available.
121 pages of information about sociopaths and other exploiters,
Key symptoms of a sociopath
Lovefraud Risk Calculator — how many sociopaths are in your community
Quiz — Are you a target?
True Lovefraud Stories
3,444 blog posts on all facets of understanding sociopaths
218,722 blog comments contributed by readers
Forum where you can start your own conversation
Videos explaining sociopathic behavior
Lovefraud store, including four books by Donna Andersen
Lovefraud Professional Resources Guide
Lovefraud Continuing Education
Lovefraud's online education program is now integrated directly into the Lovefraud website. You can find information about the courses, sign up, take your course, review it and print your certificate, easily and conveniently.
Lovefraud CE offers online courses about exploitative personality disorders for professionals and the public. Psychologists and social workers can earn continuing education credits.
Features:
One login. If you previously purchased Lovefraud CE courses, you needed a separate user name and password. Now you only need one username for Lovefraud and Lovefraud CE.
Private forum. Each course includes a private place where you can ask questions of the instructor and communicate with others who have signed up for the course.
Navigation
The Lovefraud website has two menu bars at the top:
Red menu bar links to features of Lovefraud.com.
Gray menu bar links to features of Lovefraud Continuing Education.
To keep track of where you are, just look at the logo in the upper left corner of your screen. When you see the Lovefraud CE logo, you're in the education part of our site.
Blog comments
Lovefraud is using a new commenting system, so you'll see some changes:
Comment box — now located above comments, instead of below them. But after you post your comment, it moves to the bottom of the list.
Edit feature — if you want to revise your comment, you an.
Flag inappropriate comments — notification is sent to the administrator.
Search comments — there's a box right with the comment form.
Subscribe to comments — just check the box.
PLEASE NOTE: This is a new system, so any of your previous comment subscriptions are no longer functioning. If you want to be notified about comments on particular articles, please subscribe again.
Notify Lovefraud of problems
It's possible that there are still some bugs in this new website. If you experience any difficulties with Lovefraud, or see something that doesn't appear to be functioning, please let us know. Send an email to [email protected]
Lovefraud originally launched in 2005. In all these years, we've created tons of content to help you understand the human predators who live among us. If you've already tangled with them, we have advice to help you recover.
Now you should be able to find all of our information and services, easier than ever!