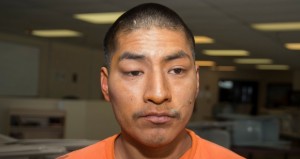 After she administered a test to inmates at the Arizona State Prison Complex – Eyman in January 2014, a civilian teacher says was brutally raped by an inmate. She filed a lawsuit claiming that that prison officials did not sufficiently protect her.
Arizona Assistant Attorney General Jonathan Weisbard tried to get the lawsuit dismissed. According to an outraged columnist for the Arizona Republic, Laurie Roberts, his rationale was that the teacher should have known better.
AG's Office: Raped teacher should have known better, on AZCentral.com.
A judge decided to let the lawsuit move forward.
Judge rejects Arizona's effort to dismiss prison teacher rape lawsuit, on CNN.com.
In the meantime, the Arizona Department of Corrections was fined $14,000 by workplace safety regulators over the incident. The department is appealing the fine.
Arizona Corrections Department appealing workplace safety fine in prison teacher rape case, on FoxNews.com.
The suspect, Jacob Harvey, 21, who was already in prison for rape, has pleaded not guilty.
Story suggested by a Lovefraud reader.