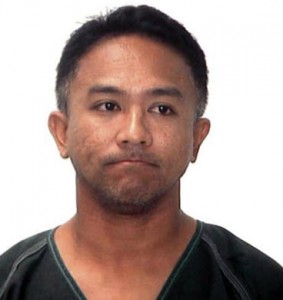 Keoni Rosa, Jr., a 36-year-old Army reservist from Honolulu, allegedly scammed money from military families in order to fund a sexual relationship with a 13-year-old boy.
Rosa is accused of performing oral sex on a 6th grader on seven occasions inside several different restaurant bathrooms. The 13-year-old boy told police Rosa threatened to kill his family if he stopped and says he was also forced to send Rosa nude pictures.
Rosa was a close friend of the boy's mother and she let Rosa take the boy places and buy him things.
Rosa has been in custody at O'ahu Community Correctional Center since February, after he was indicted on charges of continuous sex assault of a minor.
Army reservist accused of fraud, sexual assault of a minor, from HawaiiNewsNow.
Story supplied by a Lovefraud reader who served with Keoni Rosa, Jr. in the military.