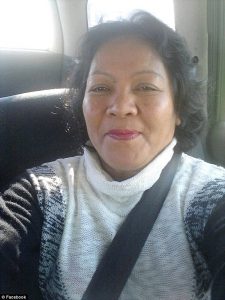 An Australian grandmother, Maria Elvira Pinto Exposto, 54, travelled to Shanghai in 2014 to meet a "Captain Daniel Smith," whom she met and fell in love with online. He claimed to be an American soldier serving in Afghanistan, and asked her to bring a backpack to Melbourne.
At a stopover in Kuala Lampur, Malaysia, Maria was arrested. The backpack contained 1.5 kilograms of methamphetamine sewn into a hidden compartment.
Maria is now on trial. If she is convicted, she could face the death penalty. Malaysia has a mandatory death by hanging penalty for drug trafficking.
Australian drug-accused grandmum a 'victim of online love scam, on DailyTelegraph.com.au.