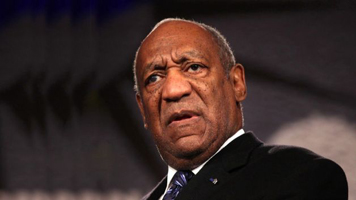 More than 50 women have accused Comedian Bill Cosby of rape or sexual assault. At least one case is going to trial.
Cosby lost his bid to have his sexual assault case in Montgomery County, Pennsylvania, dismissed. Judge Steven T. O'Neill ordered Cosby to return to court on March 8 for a preliminary hearing.
Cosby is accused of sexually assaulting Andrea Constand, a former employee of the Temple University women's basketball team, in his suburban Philadelphia home, in 2004.
Former District Attorney Bruce L. Castor Jr. decided not to charge Cosby at the time. Castor said he promised not to prosecute Cosby so that the entertainer would give a deposition in Constand's civil suit.
Castor claimed that his oral promise protected Cosby from prosecution in the future. The judge did not agree.
Cosby loses bid to dismiss sex-assault case, on Philly.com.
Legal observers puzzled by Castor no-prosecute pledge, on Philly.com.
Bill Cosby's accusers: A timeline of alleged sexual assault claims (updated), on ETOnline.com.