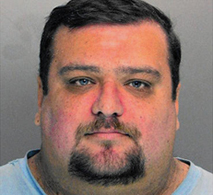 A lawsuit against the Boy Scouts of America in a sexual molestation case has settled, precluding the public release of the organization's "perversion files."
The plaintiff's attorney had won the right to use the files, officially called the "Ineligible Volunteer Files," to prove that the Boy Scouts organization was negligent.
The victim, now 20, said he was molested in a Christmas tree lot when he was 13. Former volunteer Boy Scout leader Al Stein pleaded no contest to child endangerment charges.
The victim testified in court that after the incident, he became a "recluse."
Boy Scouts settle sex abuse case, sealing years of "perversion files," on NYPost.com.
Plaintiff says Scout leader's abuse made him a recluse, on LATimes.com.