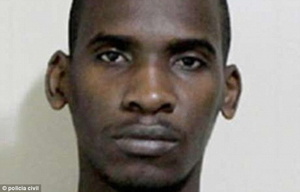 Sailson Jose das Gracas, 26, of Brazil, was arrested for stabbing a woman, and admitted to police that he had murdered 41 people, almost all of them women.
"When I wasn't killing someone I got uptight," das Gracas said, according to Agence France-Presse. "I would pace up and down at home. Killing calmed me down."
Police described das Gracas as "a psychopath."
Brazilian admits to killing 41 people 'for fun,' on MSN.com.
Rio man is arrested for stabbing woman to death "¦ and calmly confesses to another FORTY-ONE murders in nine-year rampage, making him one of history's most prolific known serial killers, on DailyMail.co.uk.
Story suggested by a Lovefraud reader.