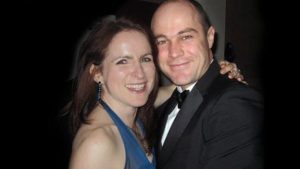 On Easter Sunday, 2015, Victoria Cilliers, a physiotherapist in the British Army and a highly experienced parachute instructor, jumped out of a plane near Netheravon, Wiltshire, at 4,000 feet. Her main parachute, and her reserve parachute, failed to open. Miraculously, she survived the fall, although she sustained multiple serious injuries.
Her husband, Emile Cilliers, 37, a physical training instructor for the British Army, is accused of tampering with her parachute in an attempt to kill her. He was cheating with a woman he met on Tinder and was heavily in debt.
Army sergeant accused of tampering with his wife's parachute 'looked at homes on Zoopla with Tinder lover he messaged up to 725 times a day just three days after his spouse's near-fatal skydiving accident,' on DailyMail.co.uk.
Story suggested by a Lovefraud reader.