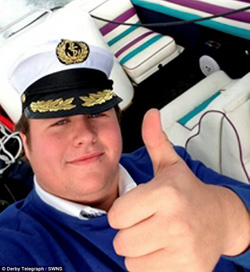 This is perhaps the most brazen con artist story I've seen in awhile. Marcus Elliot, 26, of Lincolnshire, England, leased shipping containers, promising to pay the monthly rental, and then sold them on eBay.
He scammed a total of £250,000, fled to South America with a hooker, and blew the money on expensive cigars, a Playboy membership, and a speedboat which he crashed.
He was convicted and sentenced to almost four years in prison.
It's like a bad movie script except that the people he scammed got hurt.
Fraudster, 26, conned businesses and the public out of £250,000 before fleeing to South America to live a 'Champagne lifestyle' with his prostitute girlfriend, on DailyMail.co.uk.