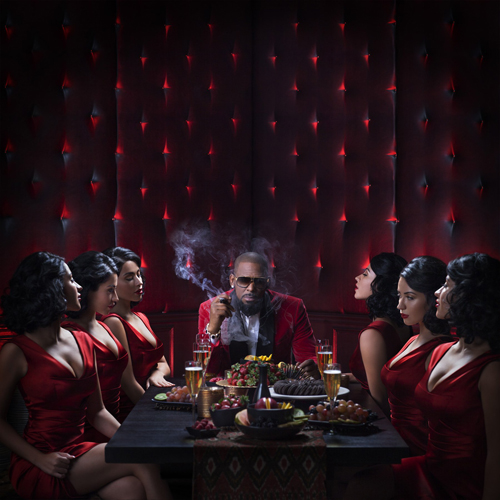 R. Kelly, a music superstar who has won multiple Grammy awards and sold more than 40 million records, allegedly keeps six women living in his properties in Chicago and the Atlanta suburbs, according to a report on Buzzfeed.
The mother of one of the women, a 21-year-old aspiring singer, says her daughter is "being held against her will" in a "cult." The daughter says she's doing fine.
Buzzfeed writes:
Three former members of Kelly's inner circle — Cheryl Mack, Kitti Jones, and Asante McGee — provided details supporting the parents' worst fears. They said six women live in properties rented by Kelly in Chicago and the Atlanta suburbs, and he controls every aspect of their lives: dictating what they eat, how they dress, when they bathe, when they sleep, and how they engage in sexual encounters that he records.
Read more:
R. Kelly is holding women against their will in a "cult," parents told police, on Buzzfeed.com.
Story suggested by a Lovefraud reader.