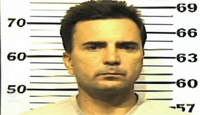 Timothy Szabolcsi, 52, was found shot dead inside his Surrey, British Columbia home on Friday morning, according to Surrey RCMP. It appeared to be a targeted attack, and someone called police from inside the home. Investigators are treating his death as a homicide. No arrests have been made at this time.
Szabolcsi had been known to use multiple identities to scam companies and deceive women across North America. Last year, the CBC News I-Team uncovered that Szabolcsi had formerly presented himself as a doctor, a NASCAR driver, a pilot, a youth pastor and a professional hockey player.
Con man Timothy Szabolcsi shot dead in Surrey, B.C., from CBC News.
Szabolsci was previously married to a Lovefraud reader, Sheri Brown, also of British Columbia. Brown told her story on the Dr. Phil Show.