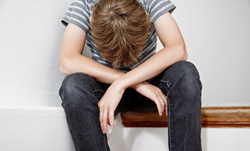 A mother in British Columbia, Canada, said her ex-husband sexually abused their children. Child welfare authorities believed the father's story that she was mentally unstable and gave him the kids.
After three years, and millions of dollars in legal fees, the court finally vindicated the mother.
Ian Mulgrew: Children's ministry sided with sexually abusive father, court finds,on VancouverSun.com.
Actual supreme court ruling in J.P. vs. B.G., on Canlii.org.
Links supplied by a Lovefraud reader.