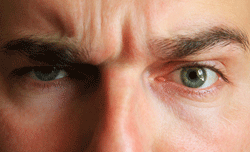 Why do they do it? If you've ever tangled with a psychopath, you've certainly asked yourself that question. Why do psychopaths engage in harmful and destructive behavior?
Most psychopathy researchers explain the nasty behavior of these disordered individuals in terms of deficits. They say that because psychopaths lack empathy and impulse control, they engage in antisocial behavior.
To Lovefraud author Dr. Liane Leedom, this makes no sense — it implies that if it weren't for empathy and impulse control, everybody would be a psychopath. Deficits don't cause behavior, she says. Motivation causes behavior.
In a chapter that she recently wrote for the book Psychopathy – New Updates on and Old Phenomenon, Dr. Leedom argues that human … Read more