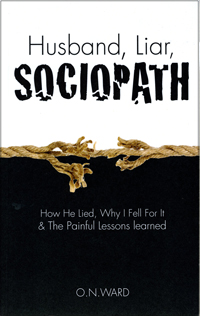 Every week, a chapter of my book, "Husband, Liar, Sociopath: How He Lied, Why I Fell For It & The Painful Lessons Learned" (available via Amazon.com, just click on the title or book cover) will be published here on Lovefraud. To read prior chapters, please see the links at the bottom of the post.
Chapter 45B: Whack-A-Mole Returns
In retrospect, I wish I had had the energy and foresight to move back East immediately, but I was too tired and too ashamed that I had made such a disruptive change in my life, maybe for nothing. Also, both kids seemed to be enjoying life in the mountains, and I did not want to uproot them again in such a short time span. That would hardly be fair to them. There would be time to move back East, just not now.