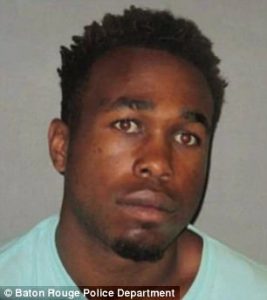 Catfishing can be dangerous. Chauncy Wilkerson, 19, of Baton Rouge, Louisiana, met a woman on the dating app TAGGED — except that it was really a man posing as a woman.
Wilkerson told the man not to come to his home. The guy showed up anyway, pulled into the driveway, drove towards Wilkerson and his mother, striking both of them. Wilkerson then fired four shots at the vehicle as it fled.
Wilkerson was arrested. No word on any consequences for the catfisher.
BRPD: 19-year-old fires shots at man posing as woman on social media app, on WBRZ.com.