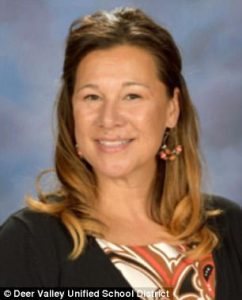 I can just imagine how this happened. Charlie Malzahn, 27, of Williams, Arizona, pleaded with his goodhearted friend. Could she please, please, please help him out? He's been arrested — he probably said the charges are bogus — and he needs to get out of jail. He promises to turn over a new leaf.
Cathryn Gorospe, 44, of Glendale, Arizona, who was a kindergarten teacher, opened her heart and her wallet. Then she went missing and Malzahn took her car and credit cards.
Gorospe's body was located last Friday. Malzahn, who led police on a car chase, is back in jail.
Body of missing Arizona kindergarten teacher is found seven days after she bailed hout her convicted felon friend, 27, before he 'stole her car and used her credit cards,' on DailyMail.co.uk.