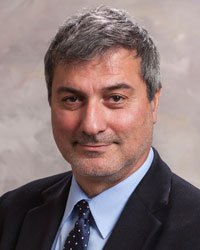 Dr. Paolo Macchiarini, a world-famous transplant surgeon, met NBC News producer Benita Alexander when she was doing a television special about his work.
He swept her off her feet. He proposed. He told her they would be married in the Vatican's Castel Gandolofo, and Pope Francis would officiate. Guests would include Barak and Michelle Obama, Vladimir Putin, Kofi Annan, Russel Crowe, Elton John and more. Andrea Bocelli would sing.
Needless to say, Macchiarini is a complete psychopath, and it was all a lie.
But what is really strange about this story is that Macchiarini had nothing to gain. He really is a talented surgeon. He didn't ask Benita Alexander for money. He apparently fabricated the stories just for the fun of it.
The celebrity surgeon who used love, money and the pope to scam an NBC News producer, on VanityFair.com.
Story sent to Lovefraud by two readers.
More info:
"Super-surgeon" who created artificial tracheas facing new misconduct allegations, on RetractionWatch.com.