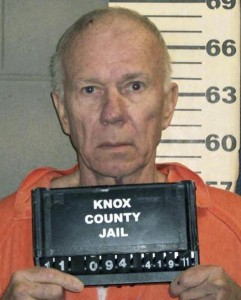 Charles Black, 71, of Maine, tried to kill his then wife, Lisa Zahn, 55, to collect her 4 million inheritance and run off with his former high school sweetheart.
It didn't work. Even though Black hit Zahn on the head repeatedly with a rock, grabbed her by the wrist, dragged her to the edge and pushed her over an 800 foot high cliff, she lived to tell about it.
"It's an absolute miracle that she's alive," said District Attorney Geoffrey Rushlau after the verdict in Knox County Superior Court, according to the Bangor Daily News.
Black was convicted of six felonies and faces up to 30 years in prison.
Former Maine man convicted of throwing wife over cliff for $4M inheritance, new life with ex-girlfriend, from NYDaily News.
Link supplied by a Lovefraud reader.