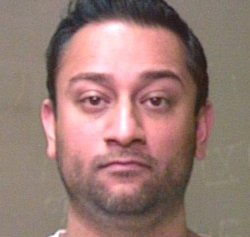 Bert Franklin, 35, of Tulsa, Oklahoma, was convicted of first-degree murder for killing his girlfriend's 19-month-old son, Lincoln Lewis. Franklin dropped the boy on his head, kicked him, and then held his limp body while he ate a piece of pizza.
Once arrested, Franklin tried from jail to hire someone to murder his girlfriend, Roxanne Randall.
Franklin will be sentenced on October 19, 2018.
Married dentist murdered girlfriend's toddler — then tried to hire someone to kill victim's mom, on People.com.
Story suggested by a Lovefraud reader.