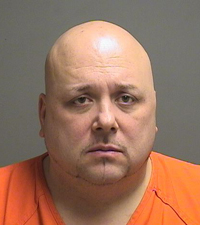 While staying with her grandparents, a 10-year-old girl from Youngstown, Ohio, died in a fire. The grandparents were also killed.
The fire raged the night before Robert Seman Jr., 46, of Canfield, Ohio, was due in court to stand trial for allegedly raping the child over four years.
When Seman went to court that day, he had burns on his body.
The child's mother, Lynn Schmidt, had moved back into Seman's home.
I have to wonder about the control that Seman had over the woman.
Mother of girl, 10, who died in a house fire on the day her alleged rapist was set for trial had left child with grandparents to live with her daughter's 'attacker,' on DailyMail.co.uk.
Source: Rape suspect reportedly sought treatment for burns after fatal fire, on Fox8.com.