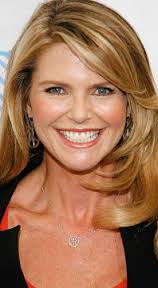 Suzanne Shaw, architect Peter Cook's second wife, realized she should have listened to Christie Brinkley. The supermodel — Cook's first wife —  tried to warn Shaw of Cook's philandering before she married him.
Shaw and Cook have now split up due to Cook's "skirt chasing." Shaw felt that a public apology to Brinkley was both 'appropriate and deserved.'
Peter Cook's ex apologizes to Brinkley for ignoring warnings, from NYPOST.com.
Link supplied by a Lovefraud reader.