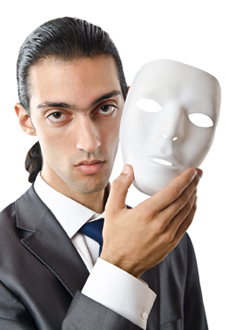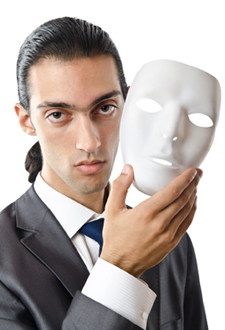 Millions of sociopaths live among us, and no one seems to know it.
Because as a society we are so unaware, we are vulnerable to sociopathic exploitation.
And because many professionals, like the rest of us, don't really understand the dynamics of these involvements, counselors, therapists and others are often at a loss about how to help people who have been targeted by sociopaths.
To address this dangerous lack of information about sociopaths, Lovefraud is launching an online education program this fall.
Lovefraud Continuing Education will offer:
• Classes for the general public one or two hours long explaining disordered personalities, how to avoid them, and how to recover from toxic involvements.
• Continuing education classes for mental health professionals on how to recognize when clients are involved with disordered individuals, and how to help them escape and recover.
Lovefraud CE team
Lovefraud has assembled a team of experts as the steering committee for this effort. They are:
Liane J. Leedom, M.D. — Dr. Leedom is a psychiatrist and associate professor of counseling and psychology at the University of Bridgeport. She is the author of numerous scientific papers and also the book, Just Like His Father? A Guide to Overcoming Your Child's Genetic Connection to Antisocial Behavior, Addiction and ADHD.
Monique A. Belton, Ph.D. — Dr. Belton holds a Ph.D. in clinical psychology from Columbia University and is a licensed psychologist in private practice. She is also an executive coach and relationship coach. Dr. Belton co authored The Essential Guide to Overcoming Obsessive Love.
Mary Ann Glynn, LCSW — Ms. Glynn is a licensed clinical social worker in private practice, certified in EMDR and hypnotherapy. She has developed therapy protocols to help partners in exploitative relationships. Ms. Glynn also created the Mind Warrior computer app to help clients use mindfulness to overcome PTSD triggers.
Amber Ault, Ph.D., MSW, APSW — Dr. Ault is a psychology and sociology professor at the University of Wisconsin. She also practices as a therapist at the Madison Mental Health Services and Training Institute. She has written numerous scholarly articles and has just published a book, The Wise Lesbian Guide to Getting Free from Crazy Making Relationships.
James Sullivan, Ph.D., LPC, NCCFC, ACS, NAFC  — Dr. Sullivan holds four masters degrees and a doctorate from Fordham University. He is director of the Center for the Family in Brookfield, Connecticut, and has offered psychotherapy for children and adults for 45 years.
Karen E. Engebretsen-Stopczynski, Psy.D. DABPS, DNBAE, DAPA, FACAPP, FAAIM, DAC, CHT — Dr. Engebretsen-Stopczynski is a Florida licensed clinical psychologist and Board Certified Sex Therapist. She is author of Dr. Karen's Marriage Repair Kit and Couple's Affirmation Book.
Sign up for information
If you'd like to receive announcements when Lovefraud CE courses will be offered, please join our email lists.
If you're already a Lovefraud user and you want information about Lovefraud CE, please LOG IN to manage your subscriptions.
If you're new to Lovefraud, please REGISTER as a user first, and then you will be able to LOG IN and manage your subscriptions.
Remember, knowledge is power. Lovefraud CE will soon offer you the opportunity to increase your knowledge and take back your power.