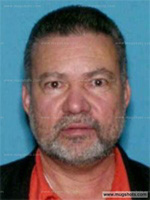 The story is despicable, but the tactics are classic sociopathic manipulation. Adriano Sotomayor was sentenced to 18 years for defrauding nuns and priests of more than $1 million. The guy lived in Margate, New Jersey very close to me and gambled away most of the money in Atlantic City casinos.
During the sentencing, Sotomayor claimed that the reason he took the money was because he was raped a priest in Puerto Rico, and members of the church community including one of his victims, now an elderly nun — knew about it. The nun said Sotomayor was lying.
18-year term for man who bilked Catholic order, on Philly.com.