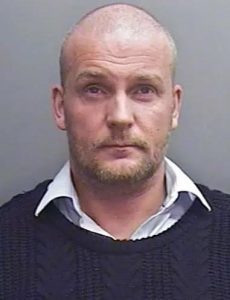 A British food blogger, Adanma Wokoh, thought she found her soul mate.
Her fiancé, Lars Patreus, was a multi-millionaire wine trader, formerly active in Danish Special Forces, and had provided mental coaching to the elite runner, Usain Bolt.
Actually, he was a Danish con man, Lasse Hartmann, who had recently been released from prison for scamming his own father.
Hartmann was convicted of 22 counts of fraud in Snaresbrook Crown Court in the United Kingdom. He will be sentenced on April 28.
Bride-to-be 'discovered her entrepreneur fiance was a wine scam fraudster who duped suppliers at their £50,000 wedding and spent just £20 on her fake engagement ring', on DailyMail.co.uk
Danish conman Lasse Hartmann who told girlfriend they would move into £4.7m Barnes home before tricking her out of thousands of pounds found guilty of fraud, on YourLocalGuardian.co.uk.