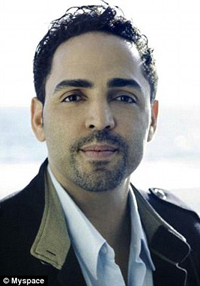 Career con man Tony Stratos whose real name is Troy Stafford, although he has multiple aliases will soon be going to trial after stealing $7 million from Nicole Murphy, ex-wife of actor Eddie Murphy.
Nicole knew Stratos since they were teenagers. When she got a $15 million settlement in her divorce from Eddie Murphy, Stratos told her he could invest the money for her overseas and she would earn a high rate of return.
Stratos never invested the money. He spent it on gambling and financing his extravagant lifestyle.
Nicole Murphy wasn't his only victim. Stratos was recently convicted of an $11 million fraud involving Facebook stock. He also defrauded multiple other men and women.
EXCLUSIVE: Eddie Murphy's ex-wife Nicole Murphy tells of 'nightmare' $7 million fraud by high-living conman who is finally going to trial — five years after his arrest, on DailyMail.co.uk.