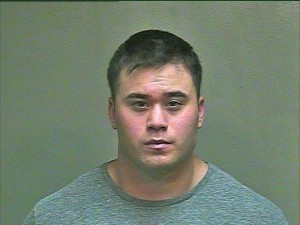 Don't police recruits take an oath to be the good guys? Daniel Holtzclaw, from Oklahoma City, must have been absent the day the police academy taught that idea because Holtzclaw has allegedly been stopping women for traffic violations and then sexually assaulting them.
Holtzclaw, who's been on the Oklahoma City police force since 2011, has been arrested on rape, sodomy and sexual battery charges for acts committed during traffic stops. Police Chief Bill Citty reported that they are aware of seven women Holtzclaw allegedly has assaulted, but it is possible more may come forward.
He is being held in Oklahoma County jail on a $5 million bond.
OKC cop accused of rape, sexual assault of at least 7 women during traffic stops, from AOL.