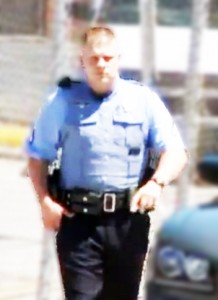 It took Steve Blakeney of Missouri six years to become a cop because he kept getting kicked out of police academies for sexual related infractions. One of his trainers from Eastern Missouri State police academy even recommended that "Blakeney never be allowed to become a police officer because of his sociopathic behavior."
Blakeney was hired by the Pine Lawn, Missouri, police force and after six years was promoted to police commander.  His alleged history of sexual-based incidents continued, with two women claiming they woke up in Blakeney's house and didn't know how they got there.
He has since been fired from his job but still retains his Police Officer Standards and Training (P.O.S.T.) license.
Man identified as having 'sociopath behavior' became police commander, from FOX News 2