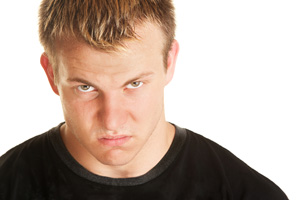 When a woman from Astoria, New York, tried to break up with her boyfriend, he became violent. He punched her in the face with a nail in his hand.
Then he disappeared into a drug treatment program, where cops couldn't find him because of privacy laws.
Then the guy posted a new dating profile on Plenty of Fish, which the victim saw. She alerted the police.
They set up a sting. A woman, who was actually an undercover cop, arranged to meet the alleged perpetrator at a Manhattan bar. He was arrested and charged with attempted murder.
Astoria cops use dating site to lure guy who beat up his girlfriend during breakup, on QNS.com.
Story supplied by a Lovefraud reader.