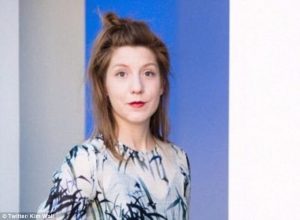 Kim Wall, a freelance journalist from Sweden who sometimes wrote for the New York Times, wanted to interview Peter Madsen, a Danish inventor known to be eccentric and temperamental. On August 10, they left for a ride on Madsen's 55-foot submarine. The next day, Wall's partner reported her to be missing.
Eleven days later, her torso washed up on a Danish shoreline. The head, arms and legs were missing.
Madsen originally said he dropped Wall off in a remote section of Copenhagen's port. Then he said Wall was in the submarine when a hatch fell on her head and killed her, so he buried her at sea. The court did not believe his stories.
Danish sub inventor describes journalist's death to a skeptical court, on NYTimes.com.
The following article describes Madsen's personality — some of his traits could be those of a sociopath.
Rocket and submarine inventor under scrutiny in disappearance of Swedish journalist, on NYTimes.com.
Story suggested by a Lovefraud reader.