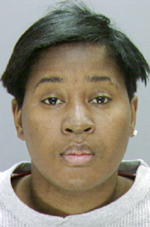 Tianna Edwards, owner of Tianna's Terrific Tots that had two locations in Philadelphia, has built up an extensive rap sheet that includes wire fraud, insurance fraud, shoplifting, providing false identification to law enforcement, gross incompetence, negligence, misconduct and manslaughter.
Edwards has been in custody since June 2013 and is awaiting trial for her role in the death of a 7-year-old who was under her supervision at her day care center.
Day-care operator pleads guilty to fraud, from philly.com.