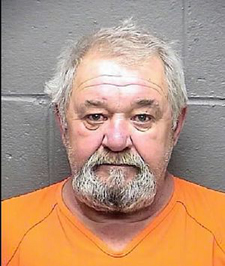 Today I sat down for breakfast and opened the the local newspaper, the Press of Atlantic City. The headline was:
Mother suspected she would be killed.
"Oh no," I thought. "Another one."
Last year, on the night before Thanksgiving, Joseph Morrison, 62, shot Debi Mason, 52, in the home they shared in Mays Landing, New Jersey.
Then he smoked a cigarette as he watched her die.
Previously Mason had told her daughter, "If I come up dead, you know who to go after."
Morrison was sentenced to 18 years in prison for murder.
Mays Landing man gets 18 years in killing of longtime girlfriend, on PressofAtlanticCity.com.
Mays Landing man charged with murder in killing of woman he lived with, on PressofAtlanticCity.com.