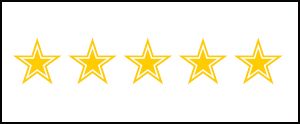 I am so proud of all our Lovefraud webinars. All of the instructors have done a great job. We offer a wide range of information and advice to help you understand, cope with and recover from your experience with a sociopath. And our webinars for mental health professionals offer continuing education credits.
If you've ever taken any of our courses, they are still available to you. To watch them again, just log in!
A few months ago, we switched the delivery platform for the courses. In the process, we lost all of our customer ratings. So if you participated in any of our webinars previously, I'd love your feedback. You can rate the courses from one to five stars, and you can also leave a comment.
Here's how to post a customer review:
Log in to Lovefraud — if you forget your user name or password, contact me and I'll help you out.
Go to the My Courses page. There you'll see all of your courses. Click on the one that you want to review.
On the course page, right below the title, you'll see the review link.
I hope you'll take a few minutes to post a review of any webinar that you took. And if you haven't tried our courses, please do!
Tangling with a sociopath leaves anyone confused and devastated. Lovefraud offers you information to help you recover, or if you're a therapist, to help your clients recover.