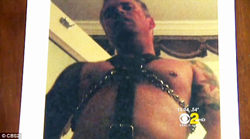 'Divorce Corp,' a documentary now playing in selected theaters, exposes the inner workings of the $50 billion-a-year U.S. family law industry.
Donna Andersen, author of Lovefraud.com, wrote about the film for the Daily Mail.
Would you pay this man $7,500 to decide whether you are a fit parent? New film exposes the dark underbelly of the $50bn a year divorce industry in the US, on Dailymail.co.uk.