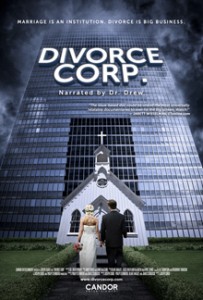 Divorce Corp.'s inaugural Family Law Reform Conference will take place in Alexandria, Virginia on  November 15-16, 2014.
When the 2014 documentary, Divorce Corp, exposed the devastation caused by the U.S. divorce industry, many victims of the legal system cried out for action. The movie's director, Dr. Joseph (Joe) Sorge, responded by offering to host a conference on family law reform, focused on changing the laws in a way that will help the general public navigate this difficult and trying process.
The conference should interest anyone who recognizes the need for meaningful reform. Professionals, attorneys, mediators, therapists, parents, grandparents, students, coaches, academics, and activists  will converge just outside Washington, D.C.,  to connect, engage, share, and mobilize against injustice in the family courts
Modern family roles and structures have evolved, yet the laws have not. In response, the Divorce Corp team has organized a unique convergence of speakers and workshops to both raise the public profile of the reform movement and lay the foundation for new laws. Topics to be addressed include child custody, child support, alimony, judicial oversight, domestic violence, parental rights, children's rights, judicial bias, and mediation versus litigation.
Conference panel discussions and workshops will present a forum for learning, participating, and intermingling with others who share the focus and goal of real family law reform.
Topics of Discussion
Child Support — Who Benefits?
The Constitutional rights of Parents
Do Our Family Laws Reconcile With Modern Social Trends?
The Impact of Domestic Violence and Parental Alienation on Custody
Mediation vs. Litigation for Family Law Matters
Are Family Courts the New Mafia?
RICO Suits Against the State Courts
Equal Parenting
The Science Behind Primary vs. Shared Custody
Alimony Reform Success
Revising Child Support Guidelines
Judicial Elections and Their Impact on Judicial Independence
The conference takes place at theWestin Hotel. It opens at 8 am, Nov. 15 and concludes at 4:30 pm Nov 16. For more information, or to register, please visit www.divorcecorp.com or contact [email protected].