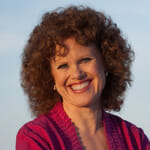 I'll be interviewed on Bonnie Kaye's Straight Wives talk show on Sunday, Oct. 8 at 8 pm ET. Bonnie counsels straight women who have discovered, to their shock, that their husbands are engaging in gay sex.
People tend to think that the men who do this are gay, but haven't come to terms with their sexuality. Sometimes that's the case, but often the husbands are sociopaths who will have sex with anyone.
I've done Bonnie's show before, and the discussion tends to be wide-ranging. So listen in! And if you have a question, feel free to call in!
Bonnie Kaye's Straight Wives Talk Show with Expert Donna Andersen
Call in number — 646-716-4893