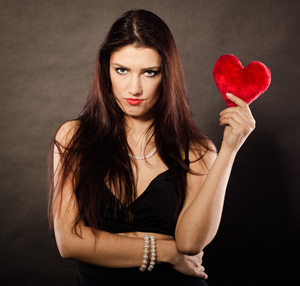 Lovefraud Continuing Education offers online courses about manipulative personality disorders for the public, survivors and mental health professionals. Registration is now open, and courses will be offered beginning June 1, 2016.
Visit the course catalog:
Lovefraud Continuing Education
Here's the lineup of particular courses. Click the links for more information on any course.
June 1
The Basics: Love Fraud and How to Avoid It
Instructor Donna Andersen, author of Lovefraud.com
More info
June 6
The Five Step Exit for Survivors: Tools you need to leave a psychopath, narcissist or other toxic partner
Instructor Amber Ault, Ph.D., MSW
More info
June 15
The Five Step Exit: Tools you need to help clients leave a psychopath, narcissist or other toxic partner
Instructor Amber Ault, Ph.D., MSW
2 continuing education credits for mental health professionals
More info
June 16
Sociopathic Seduction: How you got hooked and why you stayed
Instructor Donna Andersen, author of Lovefraud.com
More info
June 22
Overcoming Children's Genetic Risk for Externalizing Disorders, Part 1: Externalizing disorders of childhood and adulthood, including ADHD, conduct disorder, antisocial personality disorder and psychopathy
Instructor Liane J. Leedom, M.D.
1 continuing education credit for mental health professionals
More info
June 23
What did They Want? Psychopaths, antisocials and other exploiters in romantic relationships
Instructor Donna Andersen, author of Lovefraud.com
More info
June 29
Overcoming Children's Genetic Risk for Externalizing Disorders, Part 2: What genetic research says about behavior and the risk of developing externalizing disorders
Instructor Liane J. Leedom, M.D.
1 continuing education credit for mental health professionals
More info
June 30
Escaping the Sociopath and Rebuilding Your Life
Instructor Donna Andersen, author of Lovefraud.com
More info
July 8
Love and Exploitation, Part 1: Recognizing the exploitative relationship and its impact on the intimate partner
Instructor Mary Ann Glynn, LCSW, CHT
2 continuing education credits for mental health professionals
More info
July 13
Overcoming Children's Genetic Risk for Externalizing Disorders, Part 3: How the environment, including parenting, siblings and peers, affects the development of externalizing disorders in children
Instructor Liane J. Leedom, M.D.
1 continuing education credit for mental health professionals
More info
July 20
Overcoming Children's Genetic Risk for Externalizing Disorders, Part 4: Brain systems, social learning, and using the Inner Triangle to immunize children against externalizing disorders
Instructor Liane J. Leedom, M.D.
1 continuing education credit for mental health professionals
More info
July 29
Love and Exploitation, Part 2: Overview of therapeutic strategies for partners in relationships with exploiters
Instructor Mary Ann Glynn, LCSW, CHT
2 continuing education credits for mental health professionals
More info
August 4
How the Americans with Disabilities Act (ADA) Supports Traumatized Clients in Court
Instructor Karin Huffer, Ph.D., MFT
2 continuing education credits for mental health professionals
More info
August 8
Helping Lesbians Leave Crazy-Making Relationships: Addressing Barriers to Treatment and Delivering Effective Support
Instructor Amber Ault, Ph.D., MSW
2 continuing education credits for mental health professionals
More info
August 18
The Miracle in the Madness: Pathway to healing from destructive relationships
Instructor Travis Vining
More info
August 29
Coping with Stalking: How to overcome fear and fight back strategies from a woman who's done it
Instructor Vicki Kuper
More info