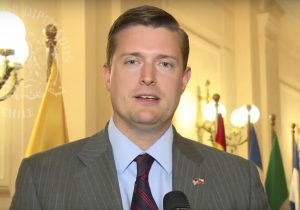 Rob Porter, White House staff secretary, abruptly resigned his post on February 6 after the Daily Mail exposed his history of abuse with two ex-wives.
Both women — Colbie Holderness, 37, and Jennifer Willoughby, 39 — spoke on the record to the Daily Mail. They described not only physical assault, but his rage, insults, manipulation and more.
The behavior described by the women will sound very familiar to Lovefraud readers.
Most recently, Porter has been involved with Hope Hicks, 29, White House Communications Director. Hopefully, she'll dump him.
EXCLUSIVE: Hope Hicks' new boyfriend Rob Porter RESIGNS from White House after BOTH ex-wives accuse him of abuse — including one who told DailyMail.com that he CHOKED and PUNCHED her, on DailyMail.co.uk.