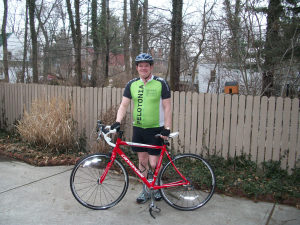 John Looker was the face of the Peletonia bike-a-thon in Ohio. He rode every year, helping to raise millions of dollars, while suffering stage four terminal brain cancer. Or so he said.
He was first featured as the face of the Pelatonia event in 2011. He continued riding and raising money. He became a cult figure. He did not die. He did not even lose weight.
Friends and acquaintances wondered how he did it. The answer was simple. He was lying about the brain cancer.
Looker claimed that he did it because he was diagnosed as "manic depressant and bipolar." But maybe he's lying about that too.
He was the face of a bike-a-thon to fight cancer. He was also a fake, on NYTimes.com.
BTW, the NY Times article was written by Abby Ellin, author of, Duped: Double Lives, False Identities and the Con Man I Almost Married.