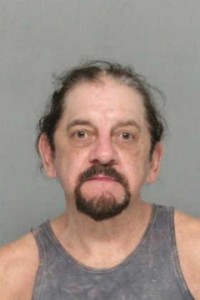 On February 3, 1975, men entered the Augusta, Georgia, home of Bronzi Leon Peppers. During a struggle, Peppers was shot dead, but no one was charged. The case went cold.
In 2009, new information came to light the men involved were Tony Ouzts, Mark Hill, William Coffey III and Charles Allen Chavous, a former Marine. In 2010 three of the four men were indicted. Ouzts, the alleged trigger man, died in a car accident in 2000. Hill and Coffeey got jail time.
Charles Chavous walked away free.
Why? Speculation says his attorney, Scott Connell, portrayed Chavous as a Vietnam War hero who deserved leniency, telling the court he was a POW who escaped captivity and was awarded numerous combat valor medals, including the prestigious Navy Cross.
Except his service record was "bogus as hell."
According to Stars and Stripes, the former Marine was never awarded the Navy Cross, Silver Star, Bronze Star, Purple Heart, Navy and Marine Corps Medal, Navy Commendation Medal, Navy Achievement Medal, Joint Service Commendation, Presidential Unit Citation, or Meritorious Unit Citation, as he claimed. He never completed Reconnaissance School, Jump School or Jungle Survival School. He never received a battlefield commission to 1st lieutenant, nor did he retire at the rank of sergeant, as his doctored DD-214 states. (He was discharged as a Lance Cpl.) According to the Marine Corps, Chavous did serve in Vietnam as a rifleman, but he only served one tour. The Marine Corps has no record of him being missing in action or a prisoner of war.
Former Marine uses "˜bogus as hell' service record; walks away free man, from Stars and Stripes.
Story suggested by a Lovefraud reader.