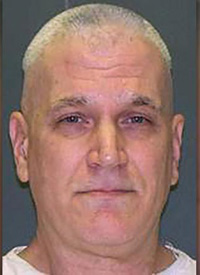 In May 2001, John David Battaglia shot his two young daughters during a scheduled visit while their mother listened helplessly on a speakerphone.
Battaglia was sentenced to death for his crimes. After losing years of appeals, Battaglia was executed last week.
His ex-wife, Mary Jean Pearle, attended the execution. "Well, hi, Mary Jean," Battaglia said, looking and smiling at her. "I'll see y'all later. Bye."
Dallas man smiles before being executed for killing two daughters while mother listened, on CBSNews.com.
Link provided by a Lovefraud reader.